INVICTO Mission
Perfection in protection
The INVICTO MISSION – made for missions and more. Special target groups have special requirements to an armoured vehicle. With the MISSION we comply to this in every way and meet the exceptional demands for challenging purposes. With its sophisticated interior and the exterior features, the INVICTO MISSION is especially made for special forces. Furthermore, the concept is absolutely lifestyle, too.
Of course, the INVICTO MISSION doesn't only provide reliable protection, the INVICTO MISSION also fulfills the highest demands regarding suitability for everyday use, comfort, driving dynamics, active and passive safety as well as manufacturing quality. Additionally, the INVICTO MISSION offers maximum customization options.
The perfect trace protection and escort vehicle with military compatible interior and special exterior features. Armouring kit: VR6 plus ERV – armouring with extended protection features for Mercedes-Benz G-Class 463 A G500 or G63.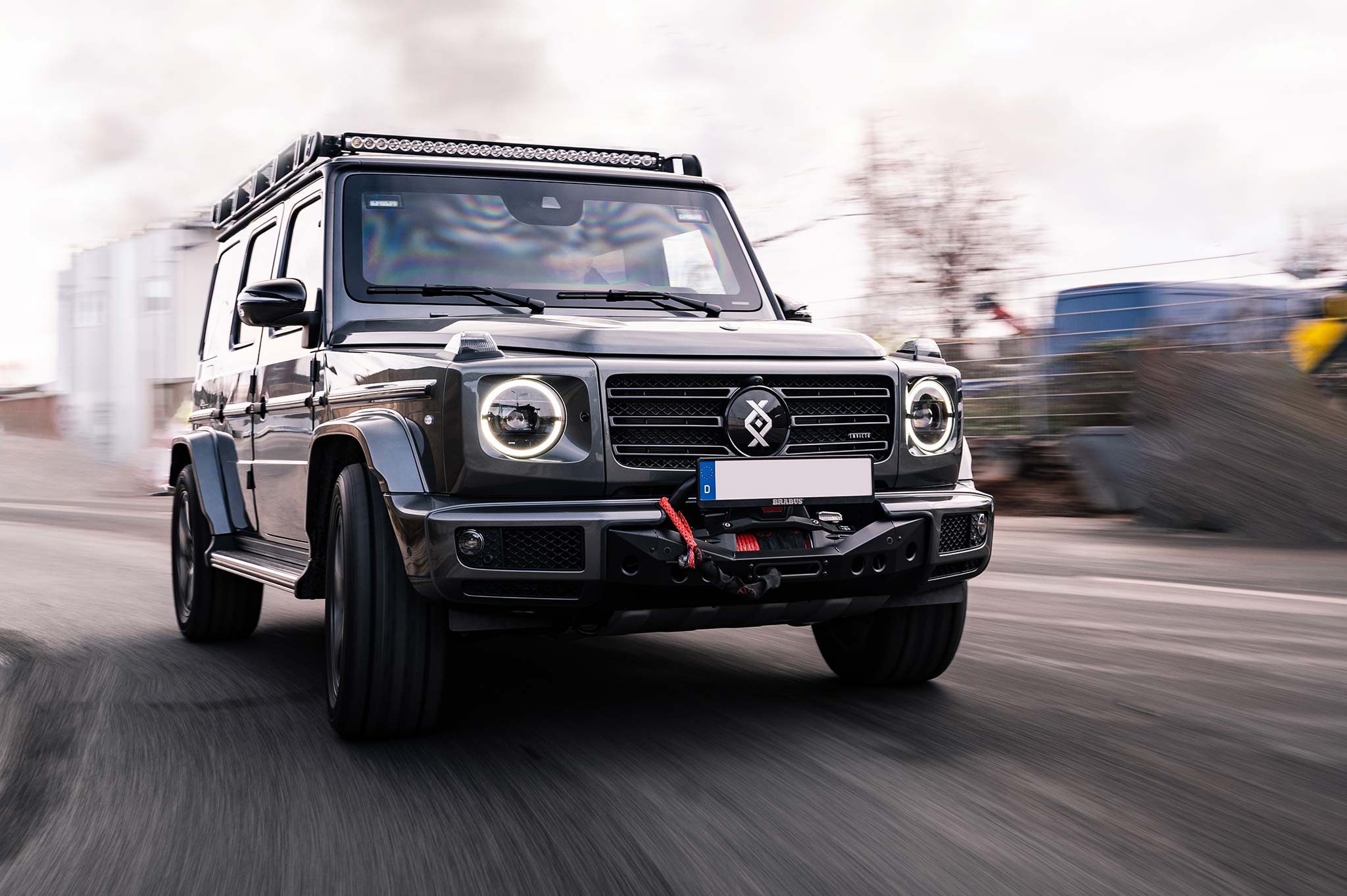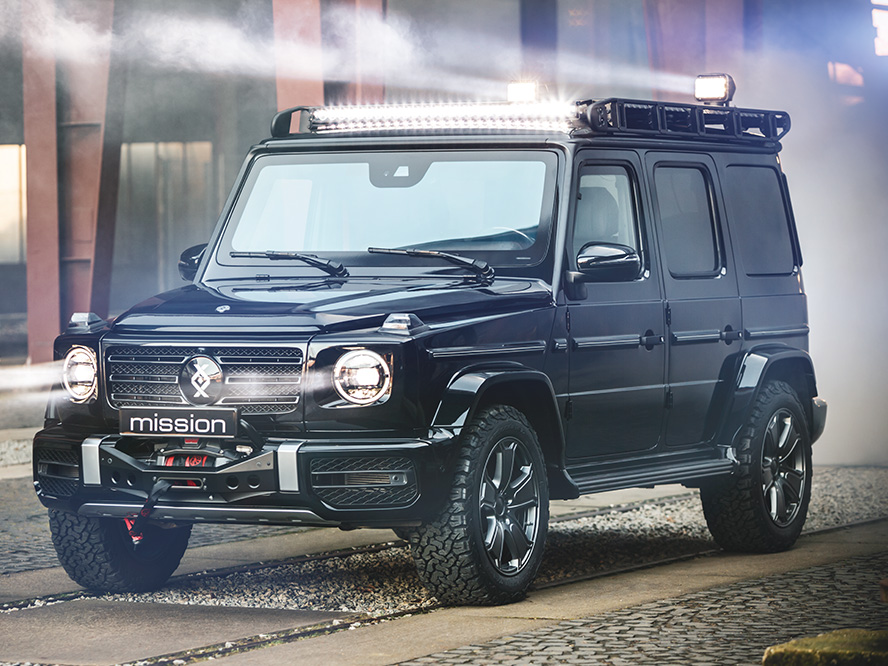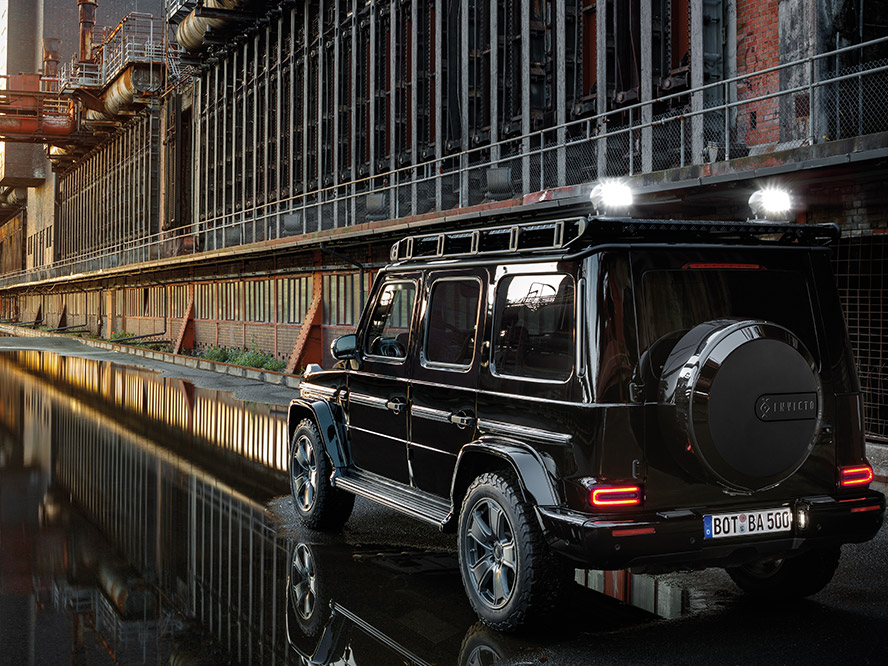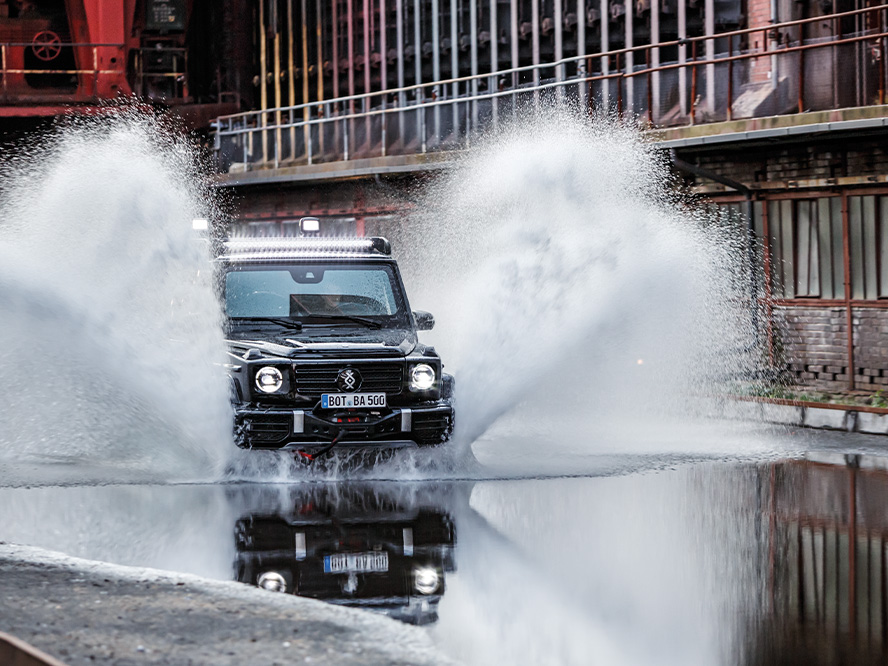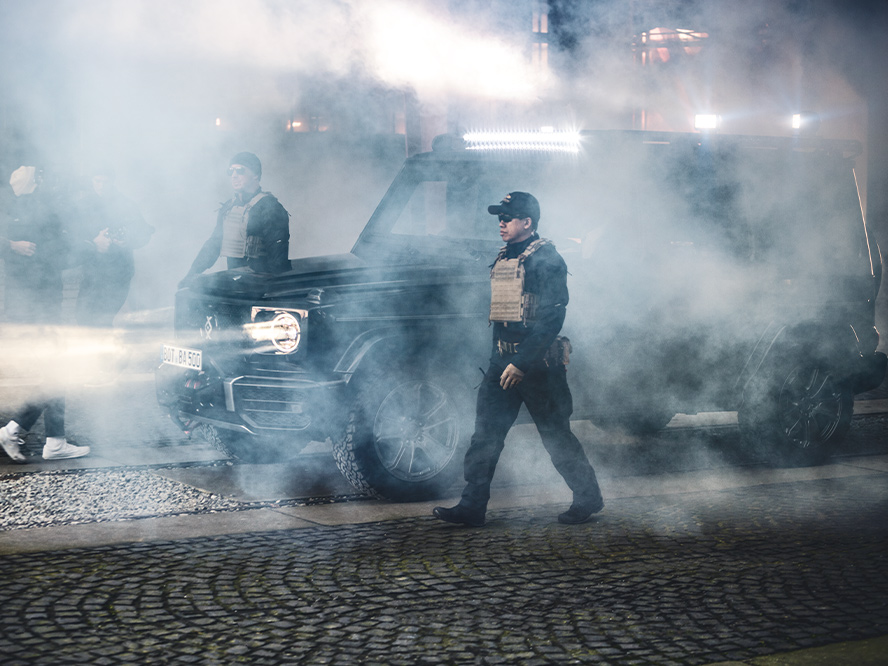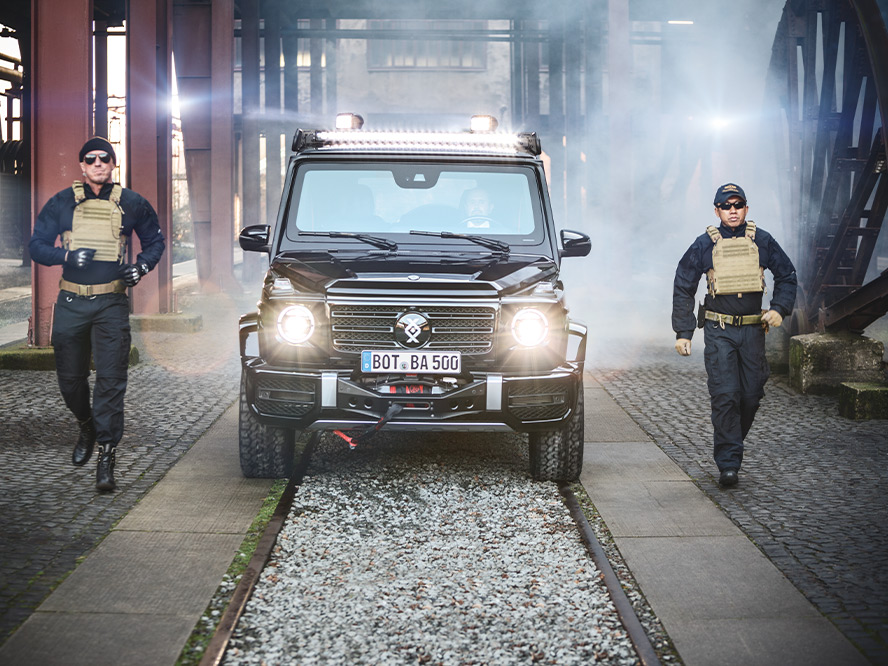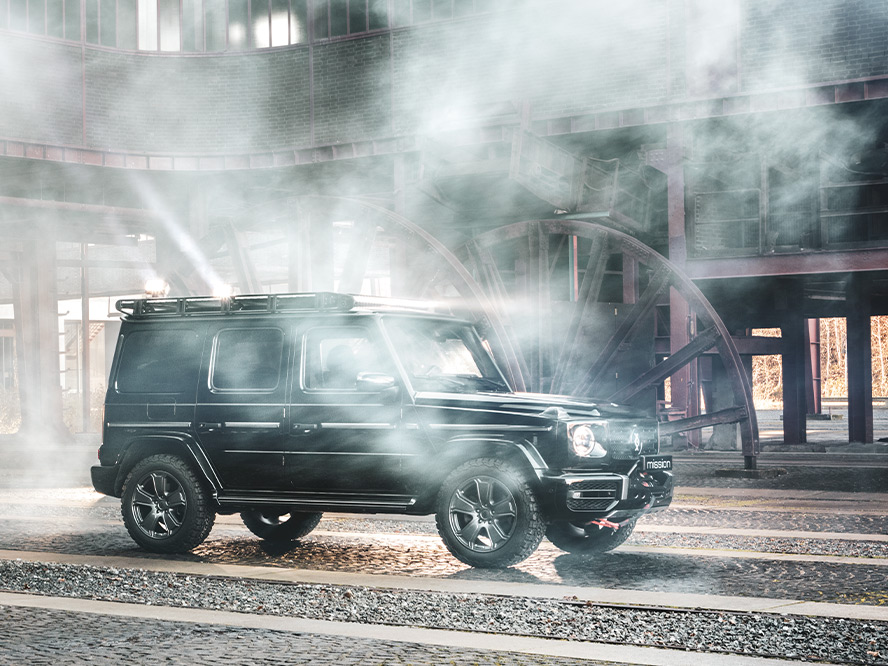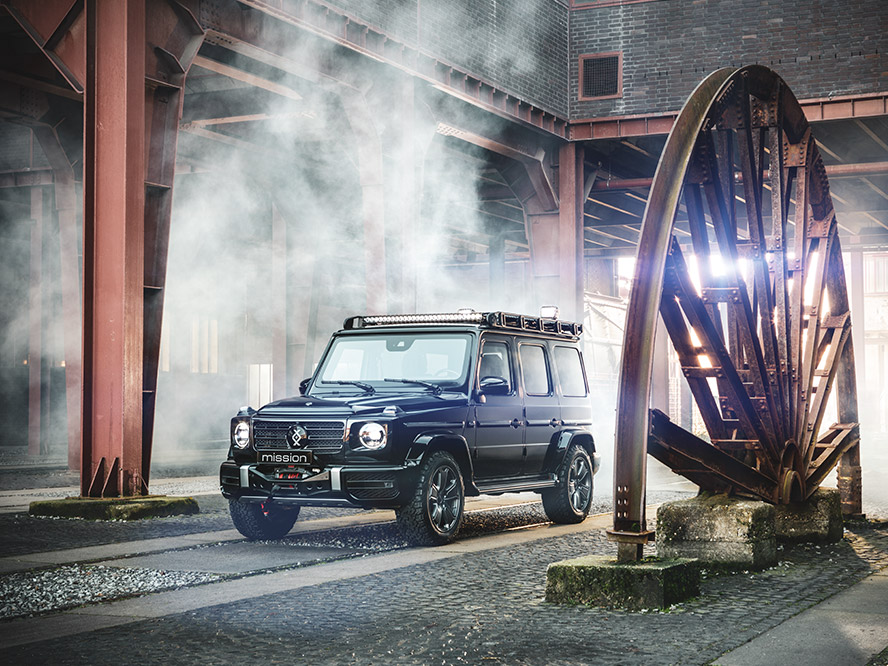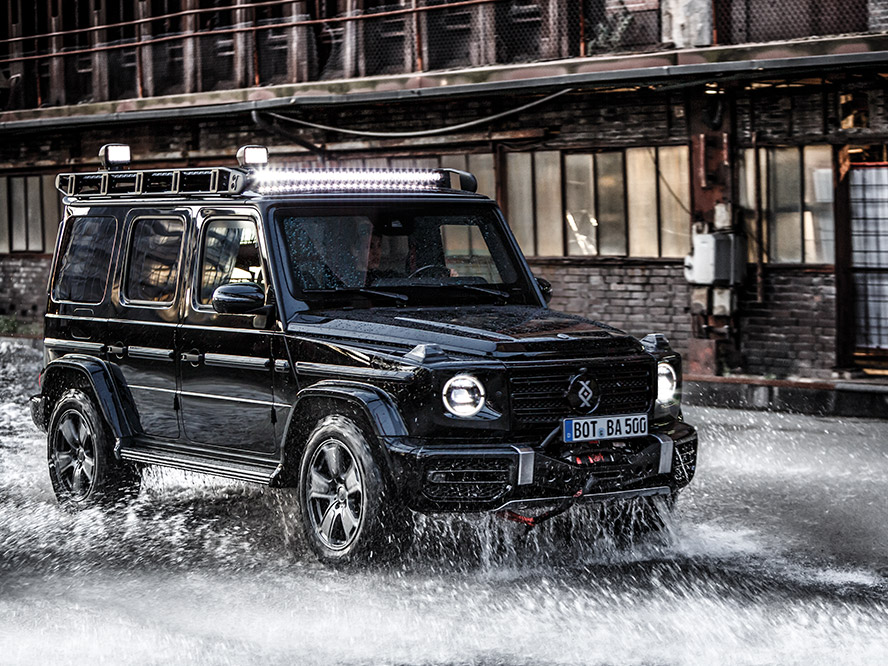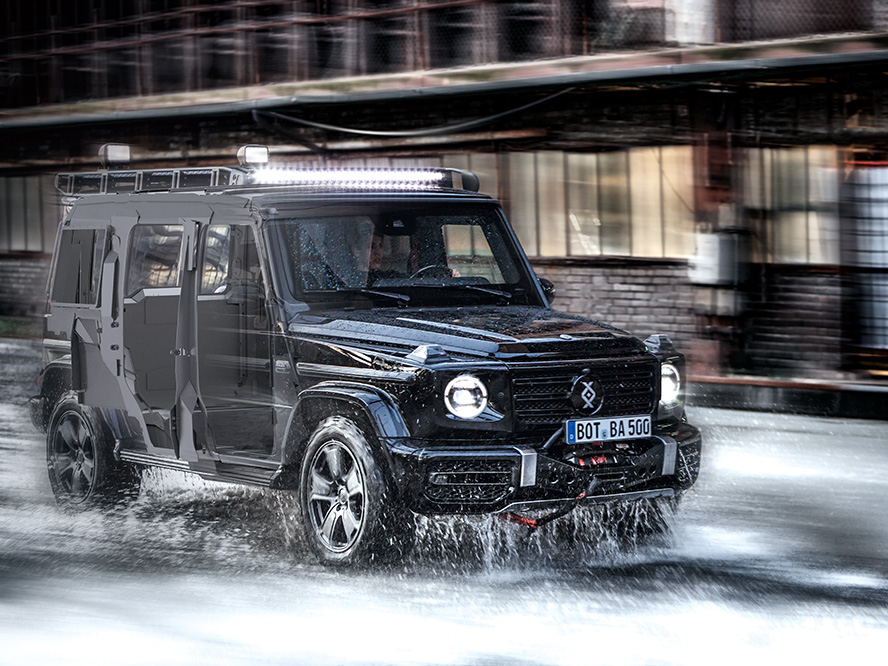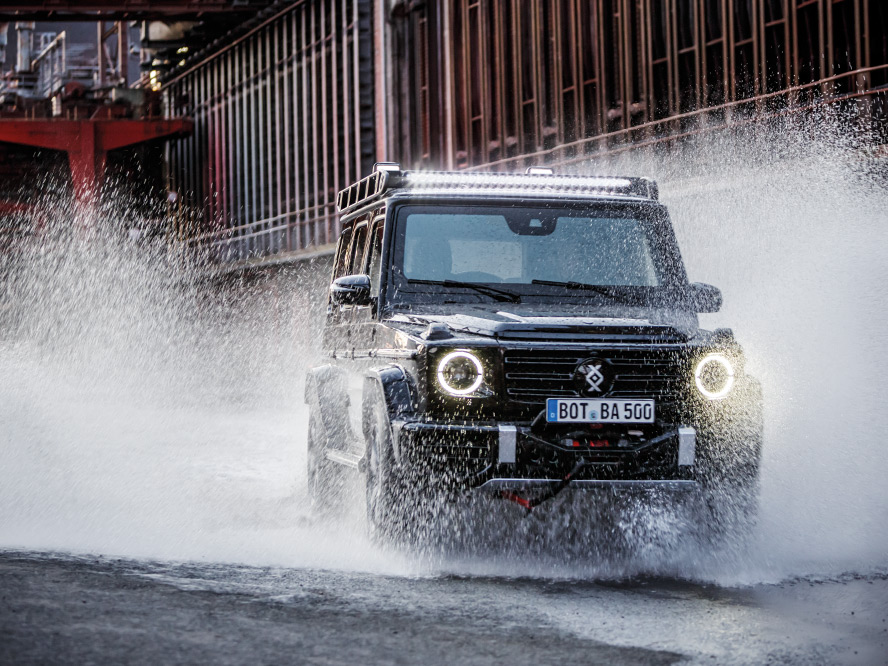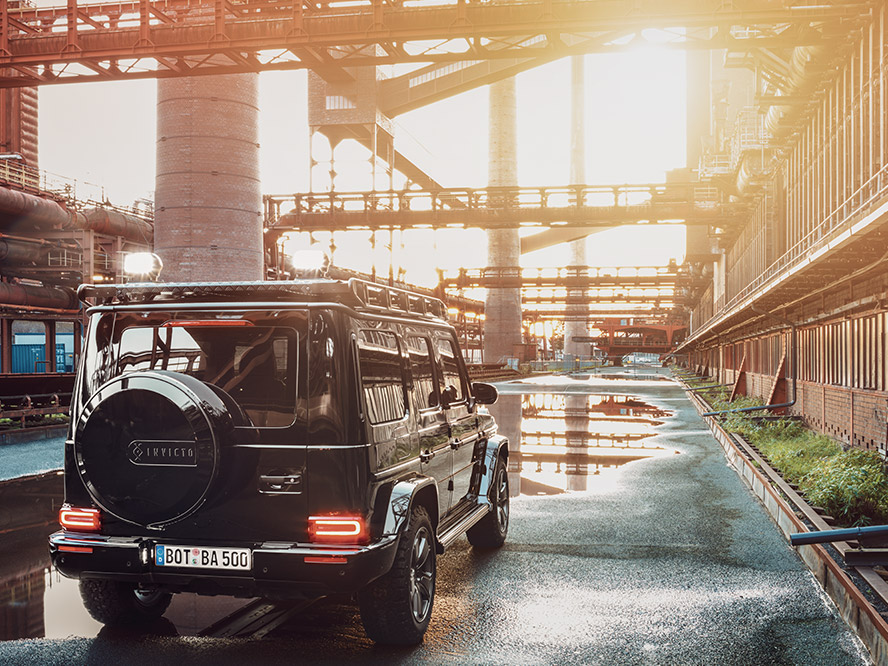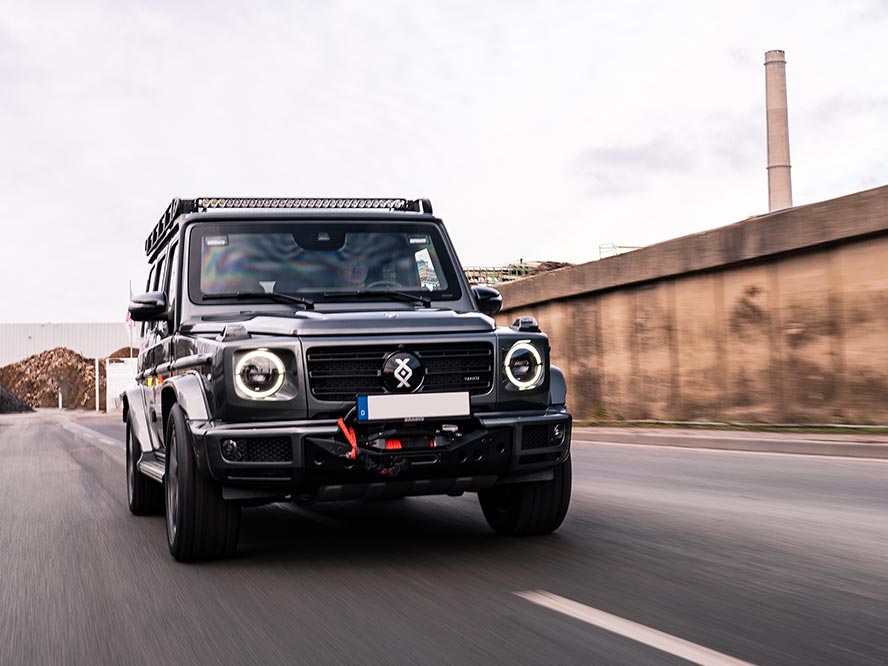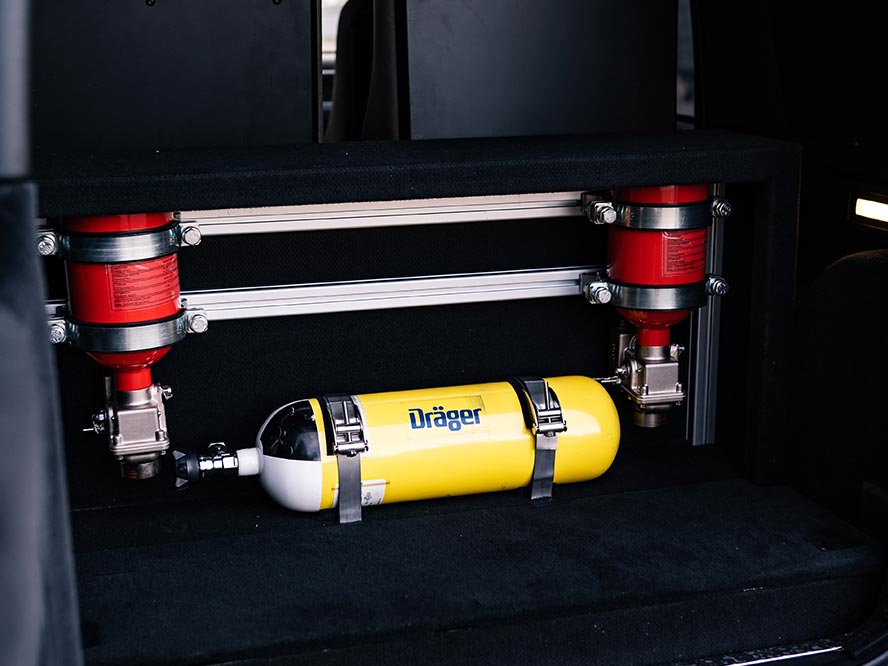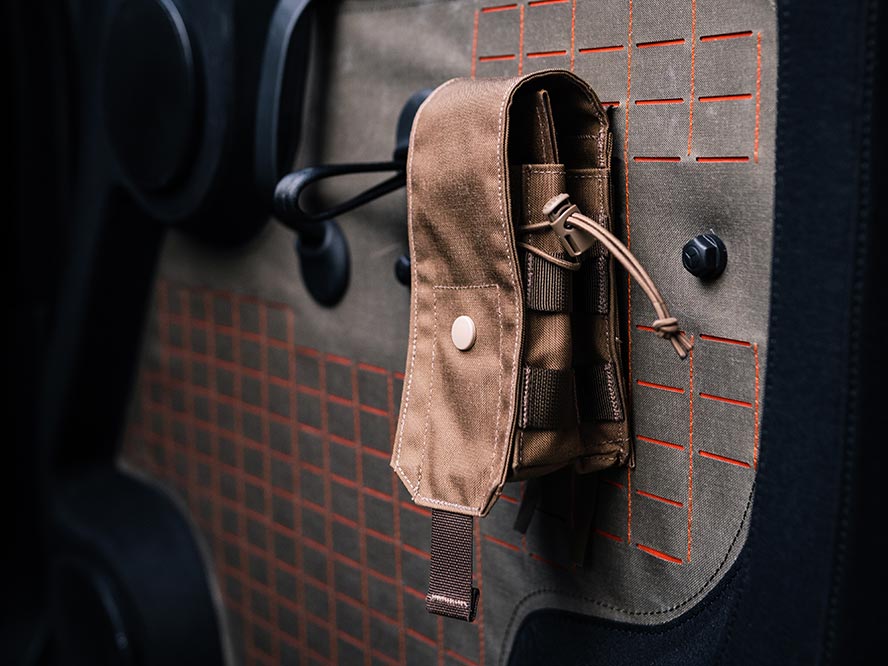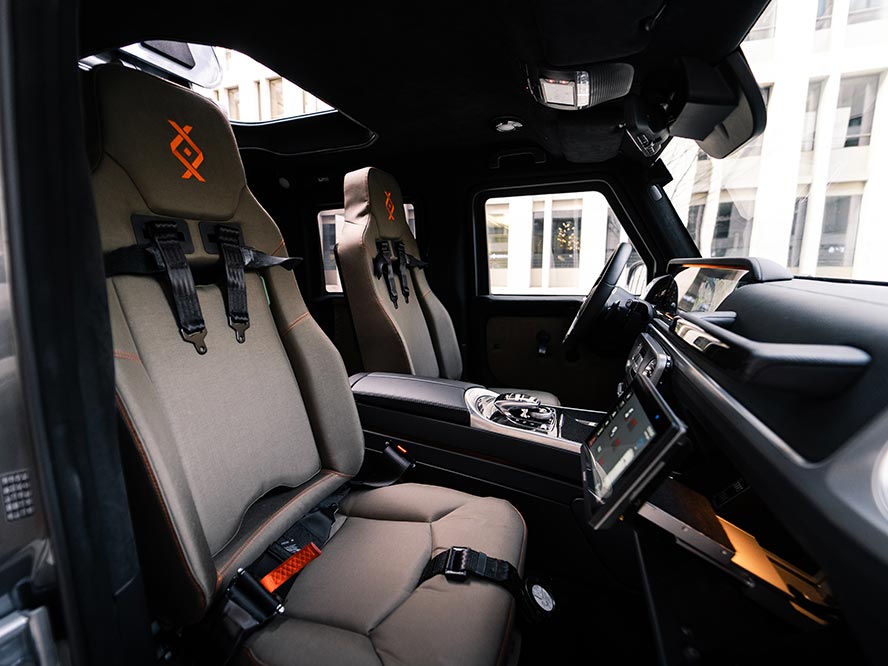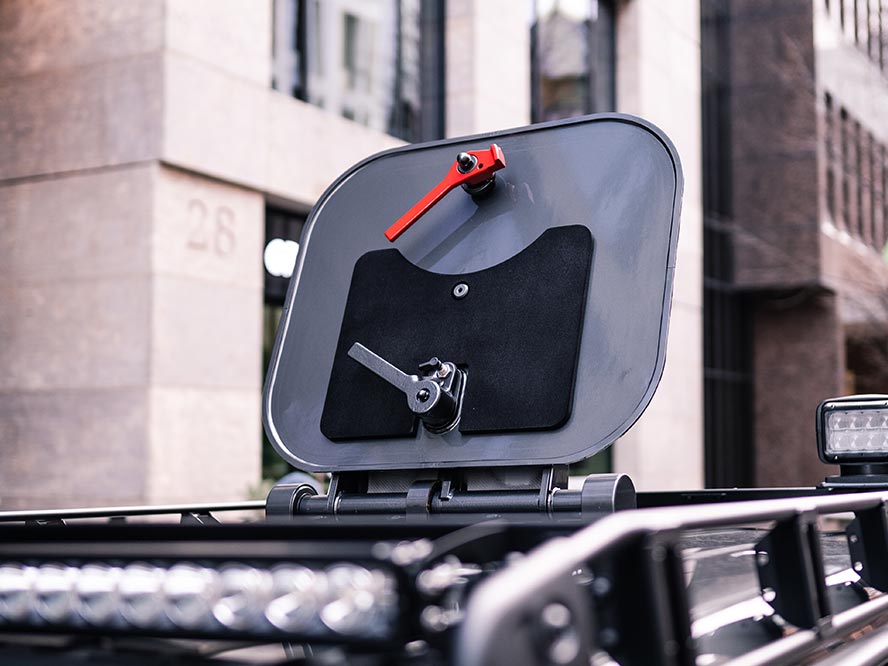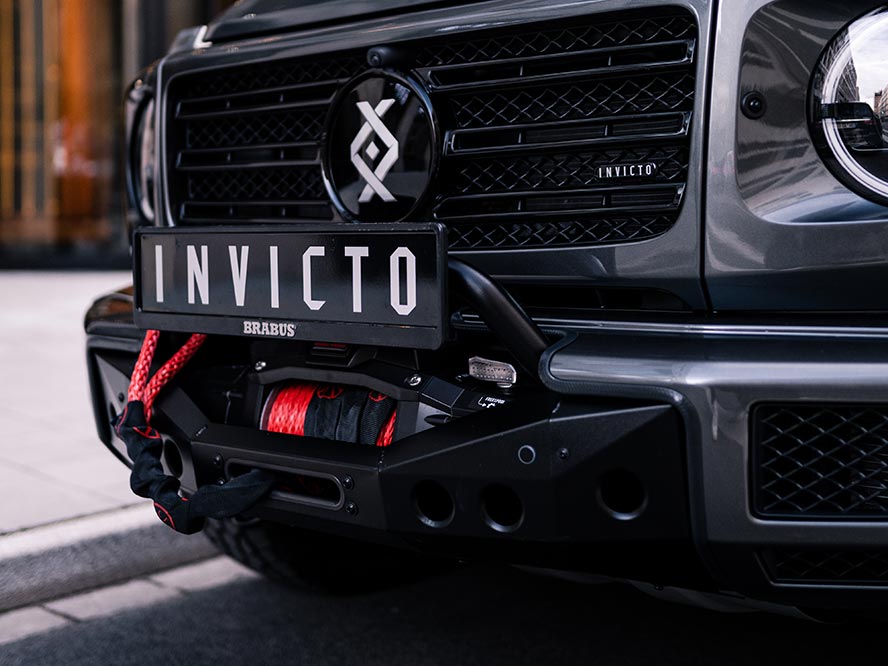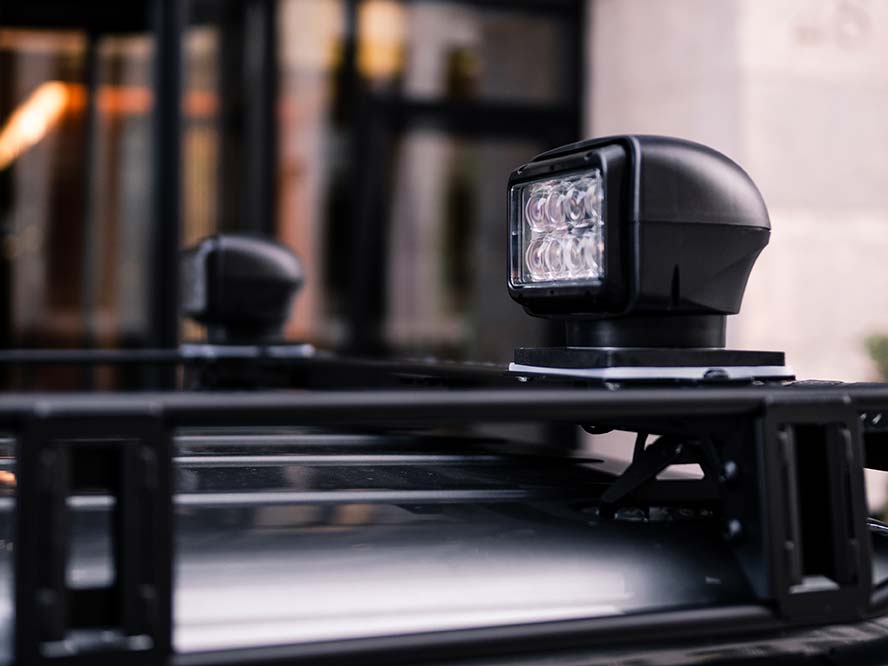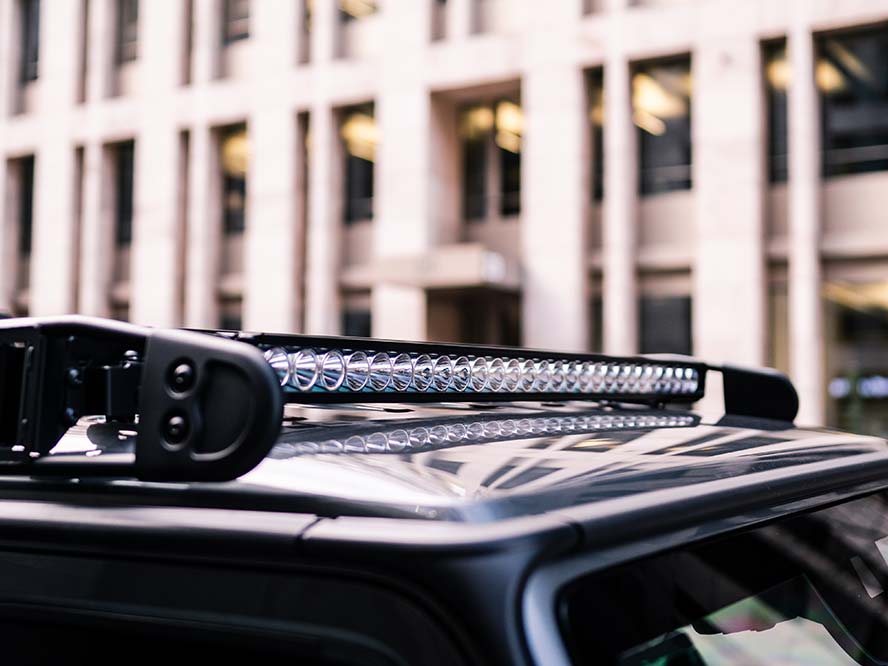 SERIAL FEATURES
Seats with variable foam geometry
(feasible for protection vests and equipment)
Integrated pockets and "MOLLE" loops on the rear side of the front seats
Flat door panels with "MOLLE" loops
Cordura heavy duty fabric on seats and door panels roof liner is trimmed with Alcantara
INVICTO floor mats
Digital rear display mirror
USB connectors
Acetech system with two touch control panels
Entry panels with brabus|automotive logo
Intercom system
Roof rail system
20" rough profile offroad tires on grey mat painted
Heavy duty wheels with runflat system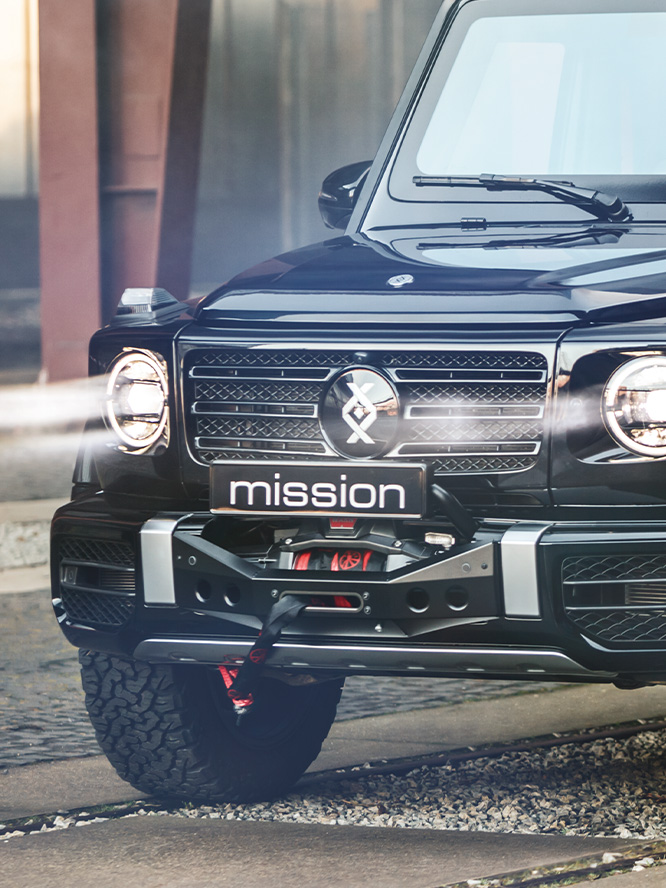 The optional heavy duty front winch ensures external mobility in an emergency and is geared towards the total vehicle load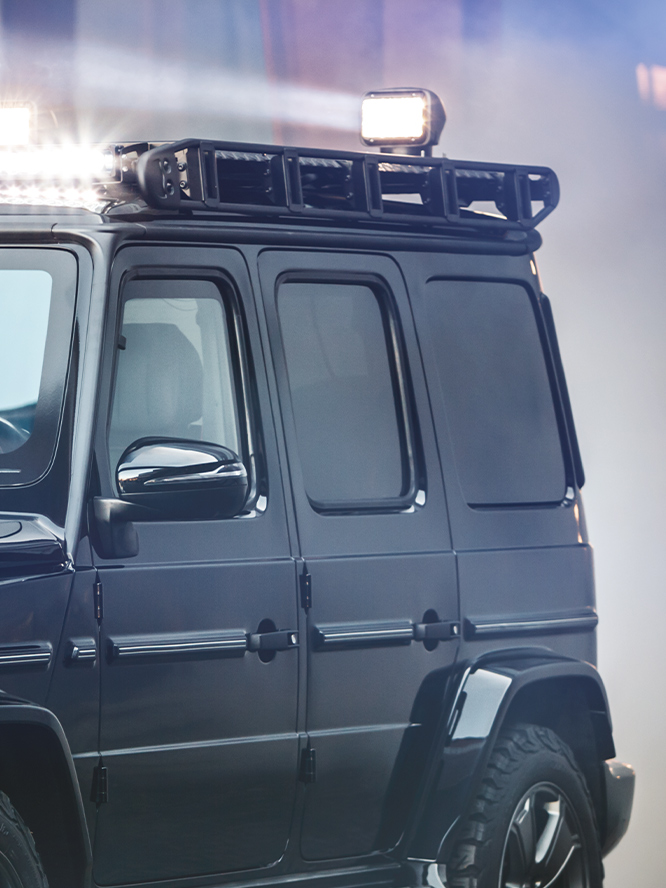 Roof-rail system with an LED light bar and rotatable/swivel-mounted high power LED roof search lights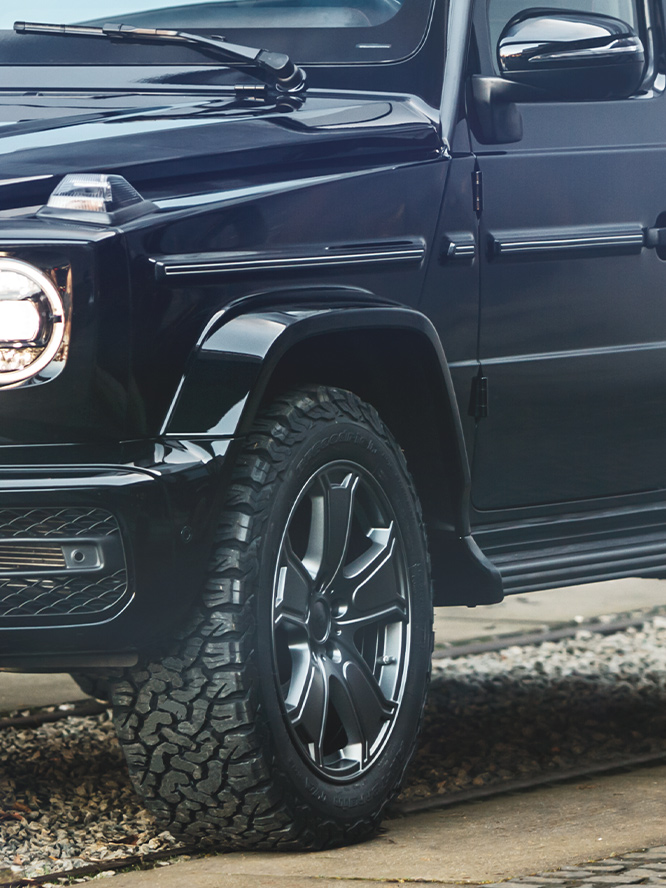 20" rough profile offroad tires on grey mat painted heavy duty wheels with runflat system (50 km at 50 km/h)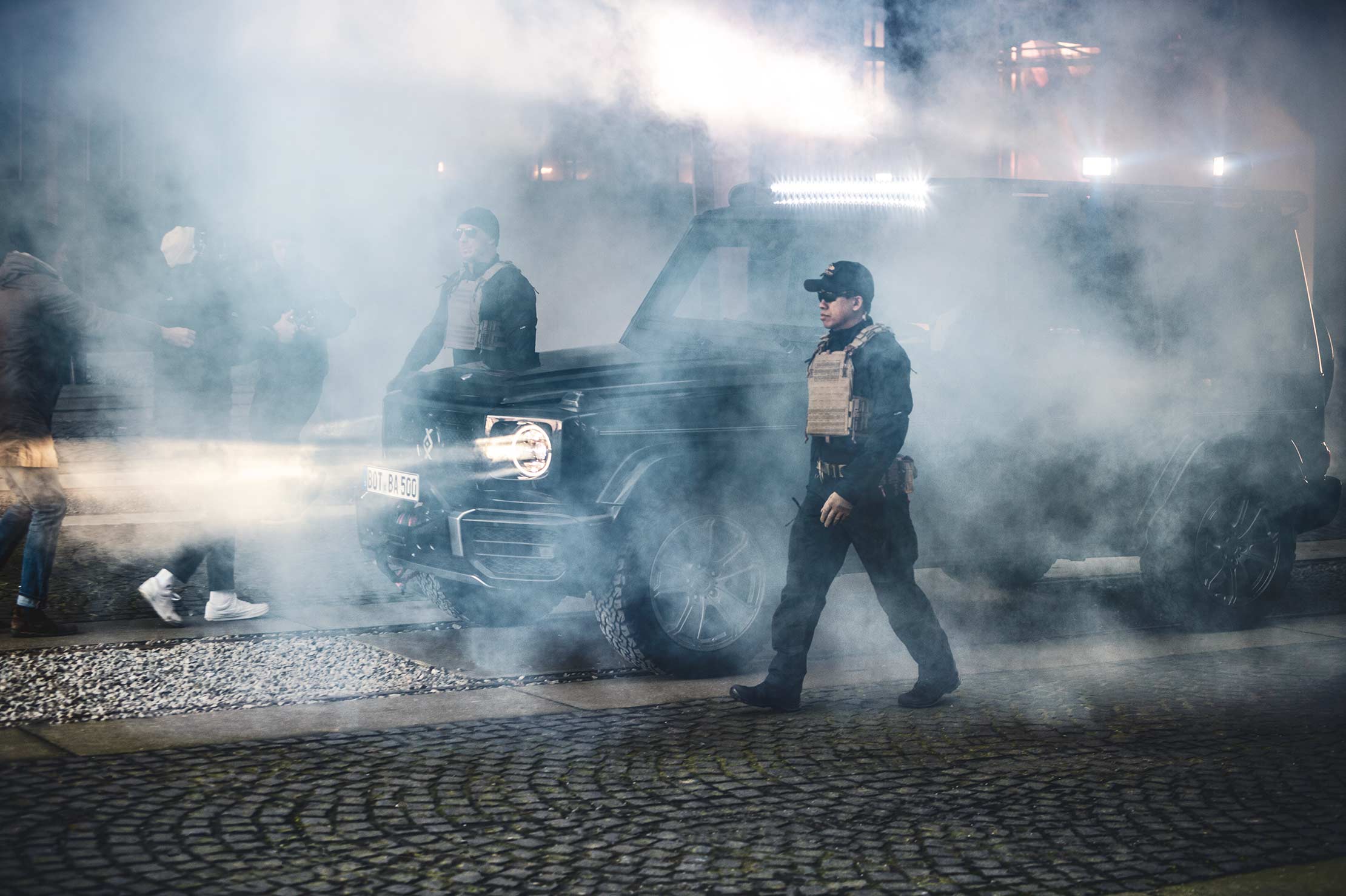 INTERIOR